Lumitron is part of the Comtal Technologies and Engineering Group, which was selected as one of the leading companies in Israel by Dun's 100 index.
Lumitron, founded in 1980, is one of the leading companies in Israel for the supply of equipment and consumables for biotechnology laboratories, the pharmacutical industry, research institutes and academia.
The company specializes in instruments and equipment in the fields of life sciences, including cellular and developmental biology, microbiology and proteomics, applied genetics, research of diseases and drugs, development of vaccines and more.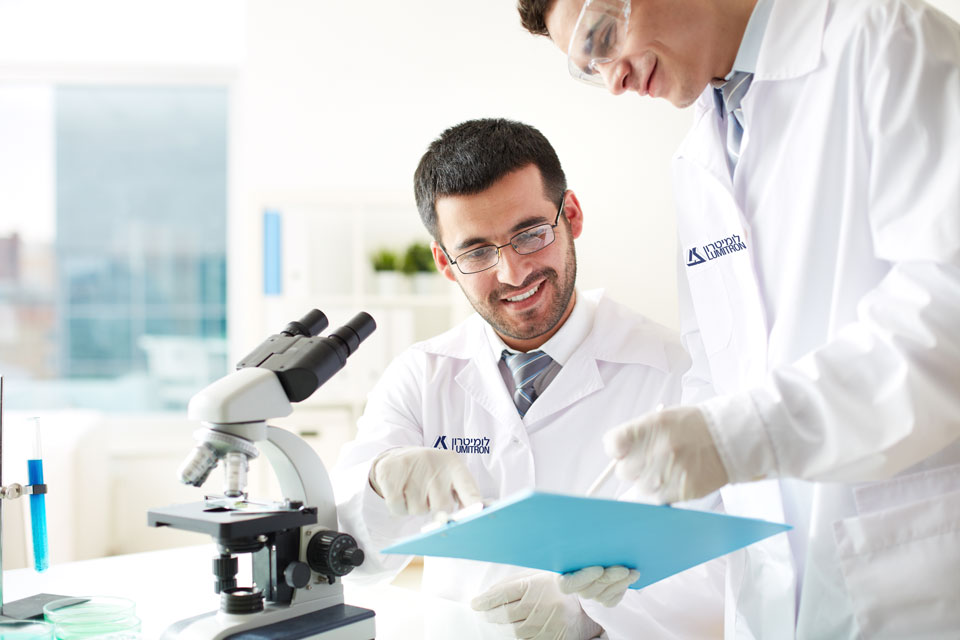 The technological expertise, the academic background of the staff and the strategic collaborations with the leading companies in the world give the company a clear advantage and an added value for its clients.
Lumitron brings extensive professional experience and knowledge, enabling solutions that are optimal to the client's budget and needs, as well as a complete package, including training, professional technical service and calibration, maintenance and repair services.
As part of the company's vision of quality, Lumitron operates in accordance with the international quality standard ISO 9001
Want more information? Do you have a question?
Pharma & Industry
Integrated system with complete solutions for rapid and regulatory automated testing, in the field of TOC, endotoxin and water systems disinfection
Bioprocess
Comprehensive and scalable solutions for R&D, pilot and production. Extensive bioprocess solutions from a single source that meets the highest quality demands.
Cell Analysis
Advanced novel equipment and innovative research tools for monitoring and analyzing cells. in-depth insights into diseases, new drugs and potential treatments.
Automation
A wide range of automated liquid distribution solutions, to perform processes efficiently, replicably and quickly
General Lab Equipment
Innovative equipment from premium brands, provide customers with an in-depth supply of products across a wide range of applications.
Consumables
Wide range of lab consumable products tailored to the various requirements for all common lab procedures
Didn't find what you are looking for?
Enter search words that match your product in the search bar and we will find the product for you